This morning Michelin announced the Michelin stars 2012 for the Netherlands. The 2012 guide will be on sale from 1 December 2011.

Three restaurants in the Netherlands have gained a second star, De Kromme Watergang in Brekens, Chapeau! in Bloemendaal and Librije's Zusje in Zwolle (Jonnie Boer's second restaurant). The Netherlands now have a total of 16 two-star restaurants.
The number of three-star restaurants in the Netherlands stands at two: Sergio Herman's Oud Sluis in Sluis and Jonnie Boer's De Librije in Zwolle.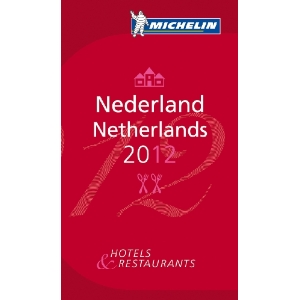 Seven restaurants have gained a first star, which brings the number of one-star restaurants in the Netherlands to 84. Pure C in Cadzand (Sergio Herman's second restaurant) and Lastage restaurant in Amsterdam are two of the restaurants to be awarded a first star. The city of Amsterdam now has 6 one-star restaurants and 2 two-star restaurant, Ciel Bleu (Okura Hotel) and Ron Blaauw restaurant.
A Michelin star was first awarded to 8 restaurants in the Netherlands in 1957. Until the nineties there were only very few two-star restaurants; in 1986 there were five, in 1970 and 1988 there were four; at other times the number was three or less. The first restaurant to be awarded 3 stars by Michelin was Parkheuvel in Rotterdam in 2002. Chef Cees Helder of Parkheuvel has retired since and the restaurant now once again holds 2 stars. The first restaurant to be awarded 3 stars after Parkheuvel was De Librije in Zwolle in 2004. Oud Sluis was awarded its third star in 2006. Since 2002 the number of two-star restaurants has almost doubled in the Netherlands and for the first time in history the Netherlands now have more two-star restaurants than Belgium.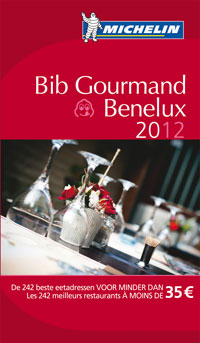 The Netherlands share a Bib Gourmand guide with Belgium and Luxembourg, the Bib Gourmand Benelux. The 2012 guide was released earlier this month and the Netherland has 102 entries in this guide (17 newly awarded).
A full list of the 2012 Michelin stars and Bib Gourmands in the Netherlands can be downloaded here
Netherlands2012