Last week
Le Point
reported that France has a new three-star restaurant in their exclusive about the France 2013 Michelin guide. More results of the French guide were made public in other French media during last week, well before the scheduled release of the guide today. At 11am this morning, Michelin officially announced the results of the 2013 guide. The Michelin France guide will go on sale on 1 March 2013.
Restaurant La Vague d'Or in the luxury bayside hotel Résidence de la Pinède
in Saint-Tropez
has indeed won its third star in the 2013 guide. Executive chef of La Vague d'Or is 35-year old Arnaud Donckele who has trained with Alain Ducasse (both in Paris and in Monaco) and Michel Guérard. The restaurant was awarded its second star in the 2010 guide. La vague d'Or is open from April until October. France now has 27 three-star restaurants, just as many as Honshu does. With additional 4 on Hokkaido, however, Japan is still ahead.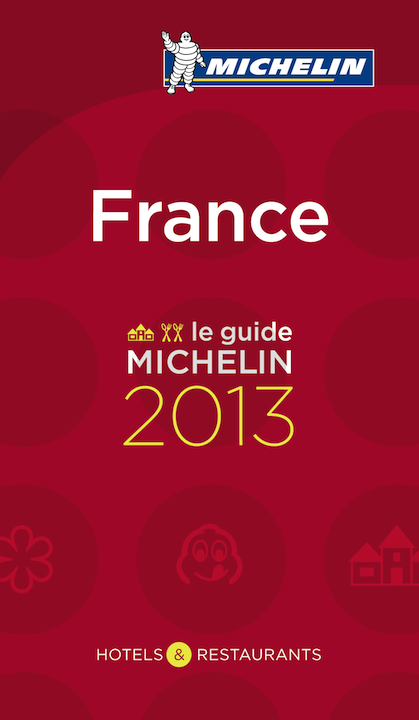 Five restaurants have been promoted from one to two stars: William Frachot (Le Chapeau Rouge) in Dijon, Yoann Conte in Annecy (Haute-Savoie, the former restaurant of Marc Veyrat on the shores of Lake Annecy), La Marine on the Isle of Noirmoutier, Auberge du Pont d'Acigné in Rennes (Brittany) and La Table du Kilimandjaro in Courchevel. With this new two-star restaurant the ski resort of Courchevel 1850 with its 1,967 inhabitants has strengthened its position as leader in the "star-studded villages" rankings for villages with the highest number of Michelin stars per capita. Courchevel 1850 now has 11 Michelin stars (5 two-star restaurants and 1 one-star restaurant), one for every 179 villagers (and the occasional tourist). The number of two-star restaurants in France now stands at 82.
Michelin awarded 39 restaurants their first star. Among the winners are La Dame de Pic, three-star chef Anne-Sophie Pic's Parisian bistro (1st arrondissement) that opened in September 2012 and the also recently opened Le Sergent Recruteur (4th arrondissement). Executive chef of Le Sergent Recruteur is Antonin Bonnet, formerly of the Michelin-starred Greenhouse restaurant in London. Other new Paris entries are: Itinéraires (5th arrondissement), La Cuisine at the Royal Monceau hotel, Le 114 Faubourg at Hotel Le Bristol, Il Carpaccio (also at the Royal Monceau hotel), and l'Instant d'Or, all in the 8th arrondissement. With these new additions, the 2013 guide will feature 487 one-star restaurants in total.
France's 2013 Bib Gourmand (3 courses for €31 or less, €35 or less in Paris) guide called 'Bonnes petites tables France' was released earlier this month. After years of continual growth, the increase of the number of Bib Gourmand restaurants seems to have come to a halt. The 2013 guide has 632 entries (2012: 630), including 98 new additions.
The last guide to be released this Michelin season is the 2013 Main Cities of Europe guide, scheduled to be released in March 2013.
A full list of the 2013 Michelin stars and Bib Gourmands in France MichelinFrance2013